Stormwater Pit & Drain Plumber Melbourne
In Melbourne, Victoria, a proper drainage system comprising of stormwater drains and a solid stormwater pit installation prevents your home from getting waterlogged and flooded due to heavy rainfall that is common throughout the year.
Stormwater Drain & Pit Installation
Installing stormwater drains and stormwater pits is a highly skilled job that requires a plumbing certification, knowledge & experience, correct machinery and teamwork. Stormwater pits should have strong gratings to prevent collapsing and they should be properly connected with the installed pipes underground that in turn have to be connected with the existing network of drainage. A faulty Stormwater Pit Installation will not only add to the cost of the project but may prove structurally dangerous and will cause foul smell with waterlogging.
Stormwater Pit Repair & Replacement
Stormwater pits have a tendency to accumulate dirt and get blocked. One of the common reasons is that the roots of trees pierce through the walls of the pipes and block the flow of water. In such a case our superior technology allows us to detect the exact damaged spots and clear the debris and roots with high speed water jets equipped with other necessary equipment. It is not always necessary to dig out the entire pipe or replace it all the time and thus reducing the duration and cost of the project. Sometimes the condition of the pits and pipes become such that it's beyond repair; in such cases a replacement of the damaged pits and drains is needed. We take utmost care to assure a safe and sound replacement and not damage other areas or other adjacent pipes and walls.
Stormwater Pit Installation Pricing
The price of a stormwater pit installation or repair depends on the materials, size and various shapes in which the stormwater pits and pipes are available. A concrete pit is naturally sturdier and more durable than their plastic counterparts but the price tends to be slightly higher as well. Same goes for bigger pit and pipes because of its higher intake capacity. The price also varies to some extent with the change of places, in some cities the price tend to be higher than other cities.
Stormwater pits are one of the most important factors behind a clean and waterlogged free home. Right from choosing the correct materials to a successful installation, timely maintenance and repair are required to ensure a smooth functioning the of the entire drainage system. We Service Croydon, Balwyn, Templestowe & surrounding Melbourne suburbs. Call us to today and speak to our friendly team about your stormwater pit and drain requirements.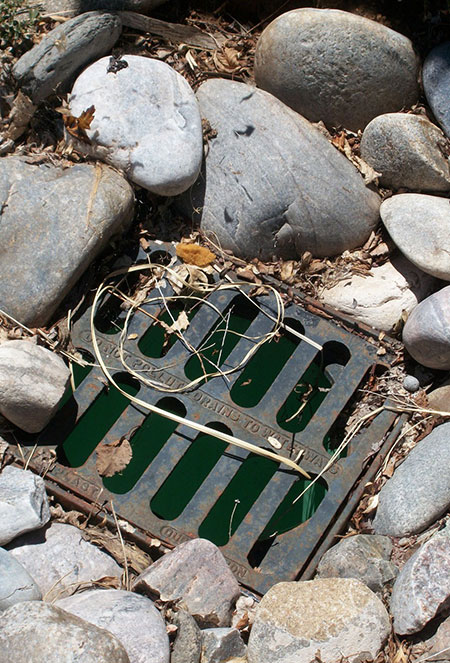 What we
can do for you
Stormwater Retention Systems
Hot Water Replacement & Repair
Sewer Pump Stations
Grease Interceptors
Gutter & Downpipes
Rapid 24 hour Emergency Service
Fantastic service and professionalism shown by Luke at Fulla Plumbing. He was on time and cleaned up after himself and at all times kept me informed of costs. Excellent and would highly recommend.
Really happy with the service I received from Luke. He came out when he said he would and gave me a solution to the problem straight away. I would recommend him to anyone looking for a reliable plumber. If I have any more plumbing jobs he will be the first on my list. Many thanks Luke.
Thanks Luke for a fantastic job again. My decking roofing looks 100% better than before. No leaks. The care and attention to detail you show is a refreshing change from most tradesmen. I highly recommend Fulla Plumbing for all plumbing jobs. Thanks again.
Luke did a fantastic job on our kitchen & laundry renovation. Very experienced, knowledgable, and kept us informed of options every step of the way. Great guy. Thoroughly recommend!
We found Luke to be very innovative with installation of our rain water tanks and new toilets. The result was pipes that were hidden from view, very neat and tidy look. He takes a lot pride in his work. He was also very competitively priced. Would definitely have him back, and can highly recommend him.
Why Choose Fulla Plumbing for Storm Water Pit Installations?