Gas Plumbers Melbourne
Gas lines are one of the primary contributors to a network of highly developed infrastructure in Melbourne. It is important to have a safe and uninterrupted supply of gas for hot water, stoves, ovens and heating to name a few.
Gas Installs have some of the highest safety measures in the plumbing industry, and Gas Plumbers need to meet these requirements at all times as a gas leakage could ultimately lead to fire.
At Fulla Plumbing we follow government approved standard operating procedure to ensure a safe natural gas line installation.
Installing new gas line
A new build needs to have a new gas line installed or an existing home or building may need old degraded and potentially unsafe lines replaced by a licensed professional gas plumber.
On certain new homes an underground gas line installation may require digging & excavation because the natural gas has to be flowed into your home through your newly installed service line.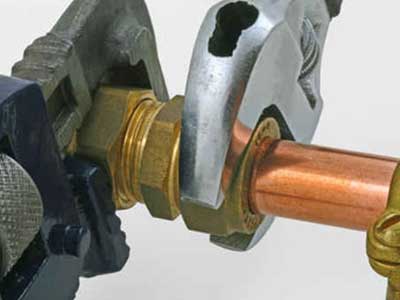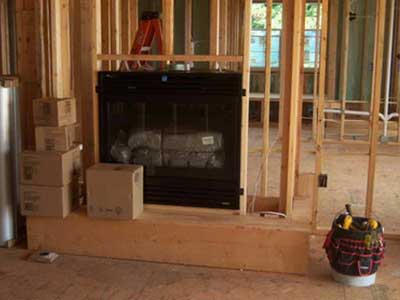 Our experienced team will assist you to plan out your home and examine the area, so as not to damage any existing network of cables, pipes as well as foundation, footings, walls etc.
After the service provider has connected your house with the primary natural gas line of the city they will install a gas meter to monitor and measure the flow of gas into your home.
From the meter we will plumb the gas line into your home. This part can only be preformed and signed off by a licensed gas line plumber.
Gas line installation for an outdoor barbeque
Many people prefer to have a outdoor BBQ connected to natural gas instead of LPG to save them from refilling gas bottles all the time. Not to mentioned the nightmare of gas running out when halfway through cooking your steaks!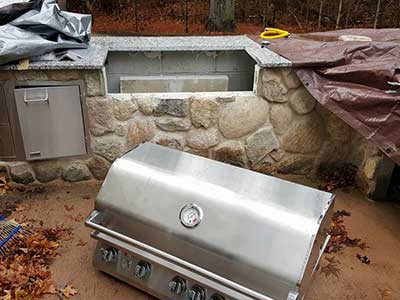 The capacity of the main gas line meter to be checked before opting for a natural gas pipe installation for your outdoor barbeque. A network of new gas pipe may need to be installed to supply natural gas from your primary service line to the outdoor barbeque. We have all the necessary equipment, experience and machinery to carry out all types of gas line installation and replacement for your bbq area.
Ready to get help with your gas install?
Gas lines are required to safely flow the gas from your main service line to your gas based home appliances. This requires testing of the existing as well as the new gas line; certain drilling and digging are also involved.
At Fulla Plumbing we understand your concern for a new gas line installation cost as we all as the safety. We always discuss with the clients to understand their requirements and study the existing condition of the work area and the gas pipeline and come up with the best pricing plan for a new gas line installation.
Regardless of the size of you project, all Gas Installations and Gas Fitting work is required by law to be carried out by a qualified plumber. More information on the Gas Safety Regulations can be found on the Energy Safe Victoria website here. To get a quote or discuss your project contact Fulla Plumbing today on 0459 191 288
What we
can do for you
Water Tanks
Blocked Drains
Stormwater Solutions
Retention Systems
Sewage Pipe Repairs & Replacement
Hot Water Replacement & Repair
Gas Fitting
Sewer Pump Stations
Grease Interceptors
Roof Restoration
Colorbond Roofing
Gutter & Downpipes
Rapid 24 hour Emergency Service