Blocked Drains
Fulla Plumbing Can Fix Blocked Drains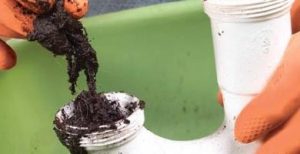 Here at Fulla Plumbing we understand plumbing emergencies such as blocked drains can happen at a moments notice. That's why we are only a phone call away.
We are here to help unblock that pesky drain. Our team of licensed plumbers are fully qualified to handle any plumbing or heating needs. With a quick response to your phone call, honest and reliable work with competitive pricing, you won't be sorry when you contact Fulla Plumbing.
Fantastic service and professionalism shown by Luke at Fulla Plumbing. He was on time and cleaned up after himself and at all times kept me informed of costs. Excellent and would highly recommend.
Really happy with the service I received from Luke. He came out when he said he would and gave me a solution to the problem straight away. I would recommend him to anyone looking for a reliable plumber. If I have any more plumbing jobs he will be the first on my list. Many thanks Luke.
Thanks Luke for a fantastic job again. My decking roofing looks 100% better than before. No leaks. The care and attention to detail you show is a refreshing change from most tradesmen. I highly recommend Fulla Plumbing for all plumbing jobs. Thanks again.
Luke did a fantastic job on our kitchen & laundry renovation. Very experienced, knowledgable, and kept us informed of options every step of the way. Great guy. Thoroughly recommend!
We found Luke to be very innovative with installation of our rain water tanks and new toilets. The result was pipes that were hidden from view, very neat and tidy look. He takes a lot pride in his work. He was also very competitively priced. Would definitely have him back, and can highly recommend him.
Why Choose Fulla Plumbing?